Tech sales always growing in Italy, but held back by the chip crisis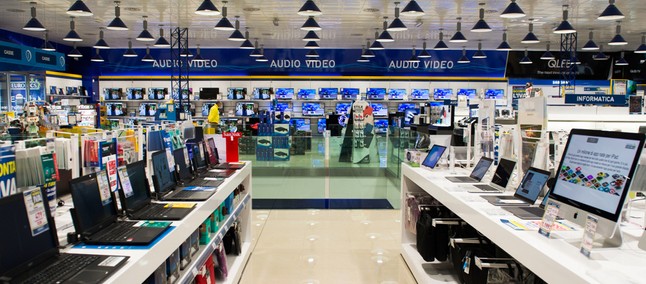 Sales of technological devices in Italy continue to go well : according to the latest research by GfK , in the first nine months of the year the turnover of the partner companies of the company reached 6.1 billion euros, equal to an increase of 8.4% compared to in the same period as 2020 . And the figures could have been even better, if in the third quarter the well-known problems of availability of chips and other components, already quite preponderant, had not intensified further.
The results , explain the GfK analysts, illustrate a digitization process , triggered / accelerated naturally by the pandemic, by the lockdowns , from smart working and distance learning, which is in progress in all sectors, from public administration to schools, from companies to normal private consumers. Added to this are the incentives for changing TVs caused by the switch-off, the effect of which had already been documented by GfK over a shorter period of time. A few more numbers, broken down by sector:
General consumer sector trend: + 11%
Notebook and tablet: + 14, 6%
TV : + 12, 7%
Telephony: + 11, 1%
Household appliances: + 19%
General business sector trend: +6.7%
PC: +8.2%
Monitor and signage (digital signs, display panels …): + 31, 1%
Hardware components: + 23, 7%
Office products: +8.6%
The downside of this continuing high demand (e the trend is more or less the same all over the world) is that does not help to improve the situation of the chip crisis , which indeed becomes more and more complicated. Just this morning we reported the statements of the CEO of Arm Holdings, according to which the waiting times for the deliveries of the chips even reach 60 weeks. Such a situation "has never been seen before," said Simon Segars.