Telegram X is updated on Android: many news and download links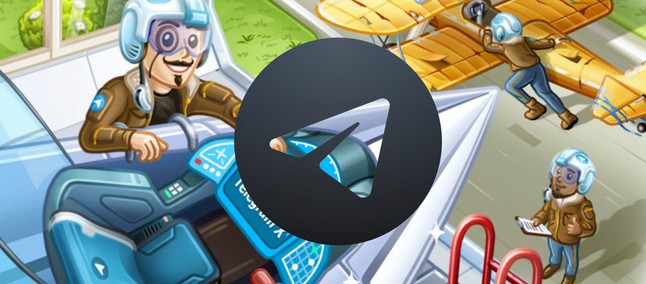 While preparing to split the offer between the free version with advertising and the premium version without by the end of the month, Telegram communicates the update to its messaging app in an "experimental" version. Telegram X in version 0. 24.2.1471 stable thus arrives on the Google Play Store with many news on the front of notifications, chats, channels, and several others, some of which are really "smart", such as the ability to mute and archive by default incoming messages from unknown users.
Here's (good) part of the changelog accompanying the version 0. 24.2.1471 by Telegram X .
THE NEWS
notification settings: you can choose which accounts to receive them from – all, current or selected
option to automatically archive and mute user chats unknown i
chat improvements

new animations
changes to chat loading for faster openings and smoother scrolling
previews in the app of external links to some addresses (YouTube, Vimeo, Twitch, Spotify, etc.)
preview of private channels via invitation link, without the need to subscribe to the channel to take a look
animated counters of unread messages in chat list
OpenMoji emoji support

multi-pin for chats:

possibility to "pin" multiple messages at once, even in private chats
specific preview of messages in pin with extension touch to

file groups and audios:

can be sent up to 10 file or audio in one message
you can save albums and groups of media files with one touch

advanced video options:

you can select the video quality to send
additional options to trim movies
you can send the video in original quality (without compression) with a long touch on the send key

Instant View enhancements
new tools for group administrators:

Slow Mode , to set and a minimum time interval between sending multiple messages
Auto-delete to automatically delete member messages
you can give ownership of groups, channels and bots

administrators can decide to be anonymous
Invite Links 2.0, with "timed" invitation link and / or the possibility to limit the number of users who can access through the invitation link
new statistics for channels and groups
improvements for active sessions and access via QR codes
Emoji support 13. 1
download and upload of files up to 2 GB
option to tune the interface (light or dark) to the the system choice
Telegram X in version 0. 24.2.1471 is available at download free on the Google Play Store.
Telegram X |

Android

| Google Play Store, Free