The Amazon for sale on the Marketplace: Facebook decides to intervene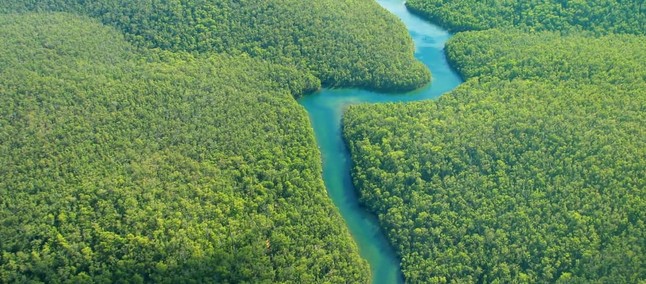 The case broke out in late February, with a 'investigation in Brazil by the BBC which had reconstructed all the passages behind the incredible appearance of Amazon rainforest land lots on Facebook Marketplace . Indigenous communities accused the social network of doing too little to discourage and pursue the practice: the declared willingness to collaborate with local authorities is obviously not enough.

Mobile 26 Feb
With the difficulty of carrying out checks in the heart of the Amazon, what happens involves the seizure of a lot and deforestation to transform it on agricultural land in order to increase its selling price. Moreover, once the land has been deforested it ceases to meet the requirements necessary to be a protected area. The sale of these plots, as mentioned, also takes place on the Facebook Marketplace, all this without the sellers having any certificate attesting to their ownership.
POLICY CHANGE
POLICY CHANGE
This was the situation in February, and to date it hasn't changed. Now, however, Facebook has decided to intervene to directly limit the practice , without relying on to local authorities and the previously contested principle that " Facebook's business policies require buyers and sellers to comply with laws and regulations ".
The updated social policy now includes an unpublished passage that targets the Amazon issue and reads:
Ads may not promote the purchase or sale of animals or animal products or land in ecological reserves.
Of course, it is not implausible to trace the timing of this "green" move back to the difficult moment that Facebook is going through both at level t ecnico, with the biggest down in its history which also involved Instagram and WhatsApp and generated an estimated loss of 6 billion dollars, both in terms of public opinion with the harsh accusations of a former employee who shared internal documents and forced Zuckerberg to reply publicly stating that for the social network the profit does not come before the users.