The spread of 8K will be slower than expected according to Omdia analysts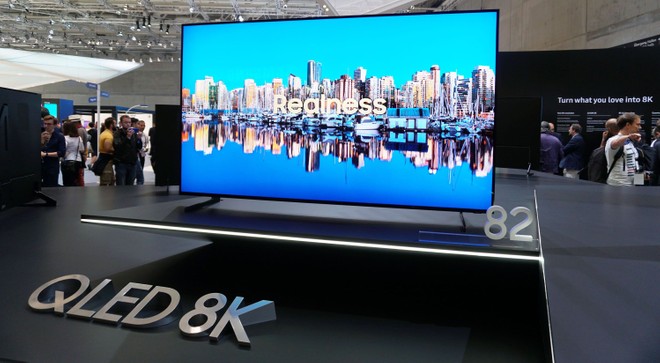 The 8K ecosystem is growing slower than expected . This was declared by María Rua Aguete , Senior Research Director Media and Entertainment for Omdia , a company that carries out market analysis. Aguete spoke on the occasion of the seventh edition of the 4KHDR Summit, held from 15 to 19 November. Omdia believes that the roll-out of everything around 8K resolution will be very slow, more than previously thought last year.
Also in Japan, the only country in the world to have an 8K (satellite) channel broadcast by NHK, there is no complete and clear commercial offer. The situation does not even seem destined to change over the next few years: annual sales will reach 1.5 million in 2025 , year in which it is estimated that 8K TVs will find space in 9 million housing . Samsung is currently leading the entire market with 70% of the shares.
The judgment of Omdia, reported by Aguete, is ultimately rather "tranchant":
We do not believe that 8K will be a solution for home entertainment but a format born for performance and will not be exploited by home users , at least not in the next five years.
Others have a different opinion analysts, such as those from Strategy Analytics, who a few months ago spoke of 72 millions of homes in 2025. Obviously, conclusions can only be drawn over the next few years, even if the lack of content and price trends are certainly not playing in favor of a rapid spread of 8K.