Vegetable steaks are now 3D printed, and they're good too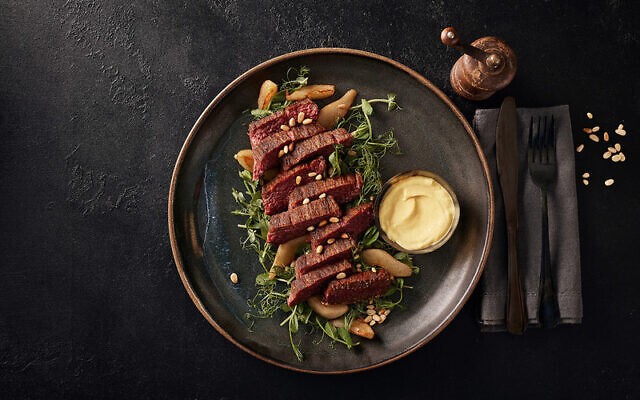 The transition has already begun some time ago, the startups that have launched into the creation of fake meat are many and, to the usual notes Impossible and Beyond Meat, the Israeli Redefine Meat is now added, changing its approach again. In addition to having found – according to them – the keystone in the production of vegetable meat, they differ from the competition because they 3D print any piece requested , thus making skewers, hamburgers, sausages and whole cuts.
To show the public the new solutions, the startup organized tastings of its "New Meat" last Tuesday in some highly selected restaurants in the United Kingdom and Holland, in the presence of international chefs and culinary experts. The impressions were more than positive, Redefine Meat boasts of being able to reproduce the structure of the muscles thanks to 3D printing, thus providing that consistency that others cannot achieve.
The raw materials are exclusively vegetable: a mix of pea proteins, soy, beets, chickpeas and coconut fat. Their meat is so rich in protein and without cholesterol, as tasty as the real one but much healthier. In short, the perfect ink that the Israeli company wants to insert inside particular cartridges and sell together with 3D printers, so as to provide those interested with everything they need.

Believing it are not only its creators, during this year Redefine Meat received 29 millions of dollars in funding from various entities based in Hong Kong, Tel Aviv and New York. Their goal is now to expand distribution and bring vegetable steaks (and everything else on the menu) also to the United States, a country where "fake" meat is becoming increasingly popular.
Environmental needs and more prudent culinary habits are increasing interest in these realities, as demonstrated also by the estimate of Allied Market Research which speaks of a market worth 8.8 billion dollars by 2027. The challenge is starting to get interesting also on this front, more competition can only do well and who knows that even in Italy we will soon find something like this on the table …
Thanks to Augusto