Volkswagen ID.6, the electric SUV could also arrive in Europe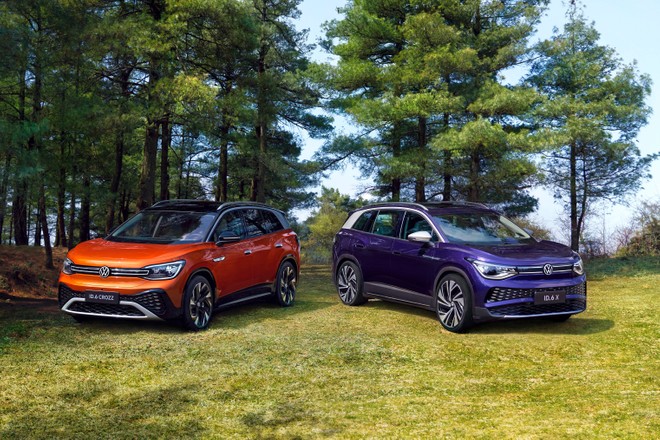 Volkswagen unveiled the ID.6 last April, a Electric SUV able to offer up to 7 seats. Also based on the well-known MEB platform, it was presented as a model exclusive to the Chinese market . However, it seems that the plans of the German brand are changing. The SUV, in fact, could also arrive in dealerships of the Old Continent . That, at least, is what Business Insider reports.
Apparently, it looks like a final decision could be made in a matter of weeks. According to the report, Volkswagen would not go to produce the battery-powered SUV in Europe but would import it directly from China . It would aim to import approximately 15. 000 ID.6 per year . This would mean that within 5 years they could be sold in the Old Continent about 75 thousand units.
When models are successful in a market, it is natural that they are also analyzed market opportunities in other regions. This of course also applies to the seven-seater ID.6 SUV. With it Volkswagen could also open up a new market segment in Europe. A decision has not yet been taken on the launch of the ID.6 on the European market.
If the green light comes, it would be the first time that Volkswagen has built its model exclusively in China and then imported it to Europe. Although transportation costs are high, they would be largely offset by the fact that manufacturing and labor costs in China are lower to those in Europe. The brand, therefore, can have a greater margin on these cars. Given the success that SUVs are having, the ID.6 could also find space in Europe. It shouldn't bother the ID.4 as it has larger dimensions.
However, if this strategy is successful, Volkswagen may decide to import from China other models. This may not be good news for European factories.
MULTIPLE VERSIONS AVAILABLE

The electric SUV is proposed in the variant ID.6 X , built by joint venture with SAIC and in that ID.6 CROZZ , created by the joint venture with FAW. The differences are purely aesthetic. The car measures 4. 876 mm length x 1. 848 mm width x 1. 680 mm height, with a step of 2. 695 mm. Several powertrains are available with powers from 132 kW, 150 kW and 225 kW.
You can choose between batteries from 58 And 77 kWh with distances up to 588 km but according to the unreliable NEDC cycle.