Volocopter wants to bring its eVTOLs to America from Los Angeles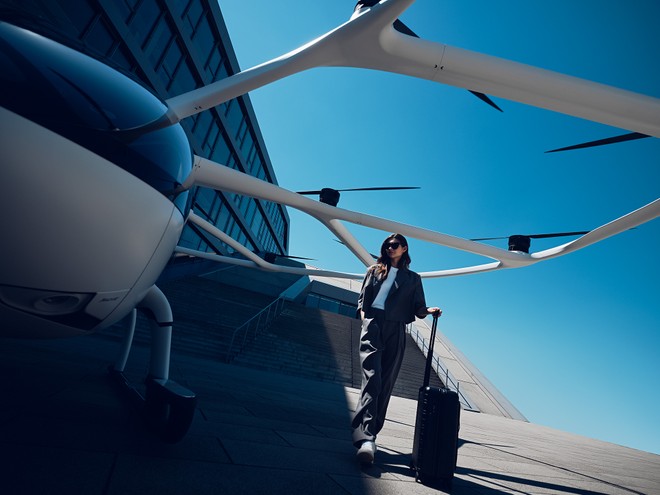 Volocopter has taken a new step forward in its plan to enter the American market. The German company that is carrying out the development of eVTOL (electric take-off and landing aircraft vertical) to revolutionize urban mobility, announced an agreement with Urban Movement Labs (UML) to evaluate the possibility of a future implementation of UAM (Uban Air Mobility) services within the city of Los Angeles . In practice, we will evaluate how to introduce air transport services within the city and the benefits they can bring on the mobility front.
The eVTOL sector has been particularly dynamic in recent times with several companies working on aircraft that will have to provide short-haul passenger or freight transport services that on paper will allow to ease the traffic of the now congested big cities. Some car manufacturers such as Hyundai and Stellantis are also interested in this sector and are investing in it directly or through specific partnerships.

Returning to Volocopter, the family of aircraft designed to offer UAM services includes VoloCity, a sort of flying taxi capable of making short journeys within the city, the VoloDrone , designed for the transport of goods and the VoloConnect, also developed for the transport of people but over slightly longer distances, to connect, for example, peripheral areas with the center.
The company is also developing physical and digital infrastructures to create an ecosystem that can be easily integrated into cities. Volocopter will launch its UAM services in the next 2-3 years after obtaining the final certification from part of EASA. Simultaneous Federal Aviation Administration (FAA) certification will allow Volocopter to bring its services to the United States shortly thereafter. Cooperation with the UML in Los Angeles will facilitate this market entry.
The company recently demonstrated its progress at the 'EAA AirVenture in Oshkosh, Wisconsin, where Volocopter conducted the first public flight of a manned eVTOL in the United States.