Windows 11, Microsoft Edge is increasingly difficult to avoid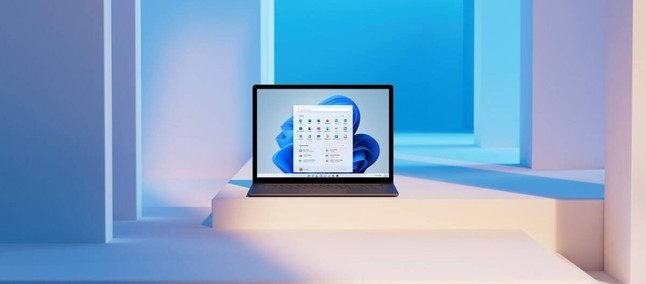 In the past few hours Microsoft has basically blocked apps and services that allow users to simplify the process of replacing the Edge browser with an alternative one . Apps like EdgeDeflector and similar Mozilla Firefox functionality stopped working in the build 22000. 346, released to Insiders last Friday of the Beta and Release Preview channels ; He was initially unsure whether this was intended by Microsoft, but a spokesperson later confirmed that in his eyes what these apps do was a problem that needed to be fixed.
It can be argued that already from day one with Windows 11 it is more difficult to change the default browser . The first time you install an alternative web browser and click on a link, Microsoft asks which software to use to open them – whether to keep the old one, then Edge, or the new one. The problem is that for the choice to remain, it is necessary to select a check at the bottom "Always use this app". If this is not done, Windows 11 will use the alternate browser to open the link only that time there, but will keep Edge as the default. And the choice prompt will never be displayed again.
The situation does not improve, indeed it gets worse, if you want to proceed later. With Windows 10 it was enough go to Settings , App and Default apps , and from there choose the web browser; with Windows 11, instead, you have to proceed by single extension or type of link. To set Chrome so, let's say, complete, you have to change the defaults to ben 11 file types . It is clear that it seems like a deliberate change to push the user to stay on Edge. That's OK, it has improved a lot since switching to using the same code as Google Chrome, but it clashes a (quite) bit with the democratic, open OS image.
Microsoft is making it harder to switch default browsers in Windows 11. Alongside the new Widgets that ignore your default browser choice, Microsoft's browser competitors aren't happy. My report here: https://t.co/57 PTPAMgRD pic.twitter.com/zozUpZpk9r

– Tom Warren (@tomwarren) August 18, 2021
All this includes experiences and features that Microsoft thought of them as exclusive to Edge , such as the search from the Start menu or from the taskbar and widgets for the desktop. Whenever you interact with these objects and click a link, they are opened with Edge regardless of the default browser (and contextually on Bing). EdgeDeflector mitigated this behavior by intercepting these calls and at least launching the links on the user's default browser. But Microsoft blocked this behavior at its root: it made calls to link protocols microsoft-edge inaccessible to third party developers.
The EdgeDeflector problem is probably the idea it represented, rather than its diffusion. At its peak, the app had 500. 000 users who are many, but one drop in the ocean of the more than one billion users that make up the Windows ecosystem (although, of course, not everyone will switch to Windows 11, also due to rather stringent hardware requirements in the name of security). However, as we said, alternative web browser developers have started copying the features of EdgeDeflector and integrating them into their own software . And this is a much more concrete threat for Microsoft, former queen of the browser market (which has become such thanks to questionable practices of exploiting its dominant position in the operating systems market).
Microsoft's official statement on the matter is that yes, competition is welcome, but at the same time some "end-to-end user experiences" are not designed to be intercepted, and that when the company became aware of this "improper redirect" it decided to publish "a fix". So in a nutshell: if you like widgets or Windows search 11 you must also take on Edge and Bing , Willy-nilly. Maybe more workarounds will come out in the future, but it is clear that Microsoft is intent on protecting these unique features at whatever cost.
VIDEO