Windows 11: the blue error screen goes back to … blue!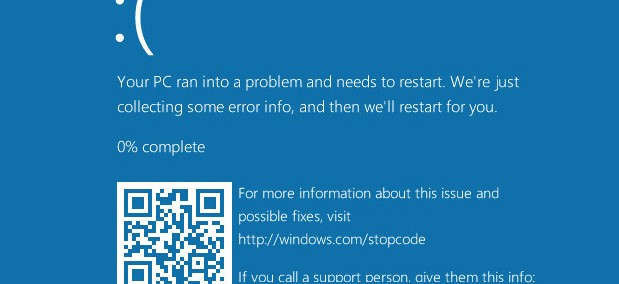 Windows 11 has been available to everyone for a few weeks now, but Microsoft continues the work of perfecting its operating system: in these days the members of the Preview Insider program have been able to download the version number 22000. 346 which deals with a long series of bugs but it also brings with it another change, returning the error screen to its original color, which is blue .
The so-called Blue Screen of Death had turned black with the new version of Windows , probably to better adapt to the palette chosen for the reboot of the system but leaving users orphans of one of the most well-known aspects – even if not for the best reasons – of Microsoft software.
Over the years there have been many updates made to the screen : in the 2012 the emoticon with the sad face was added and in the 2016 QR codes have been introduced that show the page with the explanation of the error encountered. From its introduction, with Windows 3.0, it had never been changed color, until the release of Windows 11.

Windows 11 Nov

Windows 10 Nov
The patch 22000. 346, however, brings a large number of fixes that involve many of the applications included in the package of the operating system vo and some of the basic functions. You can consult the complete change log at the link in Source.
In recent days, Microsoft has also announced Surface Laptop SE, a laptop that seems destined to counter Google Chromebooks in the market segment designed for meet the needs of those who need a cheap laptop and / or to study.