Windows 11 will make it easier for you to share screenshots in video calls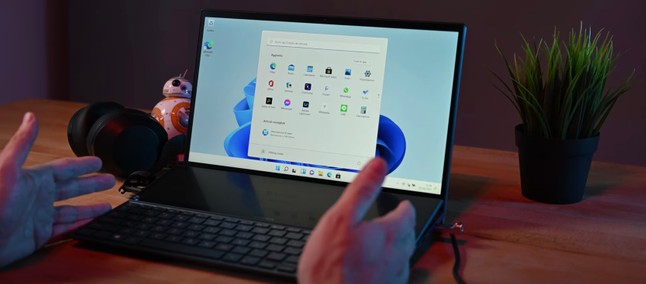 Windows 11 aims to make screen sharing easier during virtual meetings on Microsoft Teams and beyond: a special command will appear in the visual previews of all open windows, so just leave the mouse pointer on the relative icon of the taskbar for a few moments to make it appear, as shown in the screenshot just below. To be clear, software functionality is part of the operating system, the decision to exploit it or not will be up to individual software developers such as Zoom, Slack and Google Meet. Of course Teams, which is also from Microsoft, is the pioneer: the tests are in fact already available, but only on the corporate and school versions.

The quick screen sharing button is probably the flagship new feature of the Insider build 22499 released in the Dev Channel last night by Microsoft. And we can define an expansion of the ability, introduced with last week's build, to disable the microphone during a video call directly from the taskbar, thanks to a dedicated button that appears only when a virtual meeting is active.

For the rest, the build does not contains a lot. The clock app now also allows you to authenticate with work and company accounts , whereas previously it only worked with private ones. This will also allow students and workers to take advantage of Focus Sessions, a mode that removes as many distractions as possible to maximize concentration on a specific task. As usual, there are many bug fixes and various improvements.
The build is available also in the form of ISO , for those interested in doing a clean install or starting a virtual machine. The download is available by following the SOURCE link at the bottom of this article. Remember that the Dev Channel is the most unstable test channel made available to Insiders by Microsoft, and therefore it is absolutely not recommended to use it as a "daily driver" on your main machine. In this regard, before proceeding with the installation it is good to take a look at the list of known problems.
VIDEO