Xiaomi Soundbar 3.1ch: a new soundbar with Dolby Audio and DTS Virtual: X is coming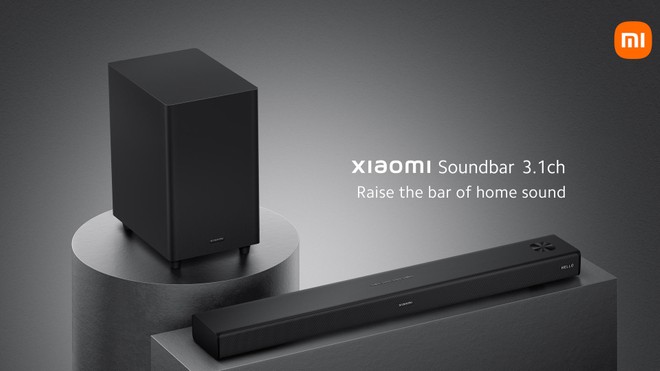 Xiaomi anticipated the first information on the Soundbar 3.1ch , a new model aimed at the global market. The Chinese brand is therefore quite active in the home cinema segment, as demonstrated by the recent announcement of the Laser Cinema 2 projector.
The soundbar will therefore reach various markets and will consist of a central body and a external wireless subwoofer . The name itself provides some indications on the technological content: the proposed channels are 3.1, i.e. one for the low frequencies entrusted to the subwoofer to which the two front right and left and a central are added dedicated to dialogues .

On the front you can see a small LED screen placed on the right side. The few specifications announced so far show compatibility with Dolby Audio and with DTS Virtual: X , a proprietary technology of DTS specifically developed to recreate a virtual surround effect , i.e. without relying on satellites positioned within the environment. An overall power of 430 W is declared.

Soundbar 3.1ch is equipped with NFC to simplify and speed up pairing with a mobile device. All other features, including price and availability, have not yet been announced. However, it is safe to expect that connectivity will include Bluetooth and an HDMI port with ARC, the audio return channel. More details will probably be communicated shortly.