XPENG unveils the new G9 electric SUV. Ultra-fast charging and XPILOT 4.0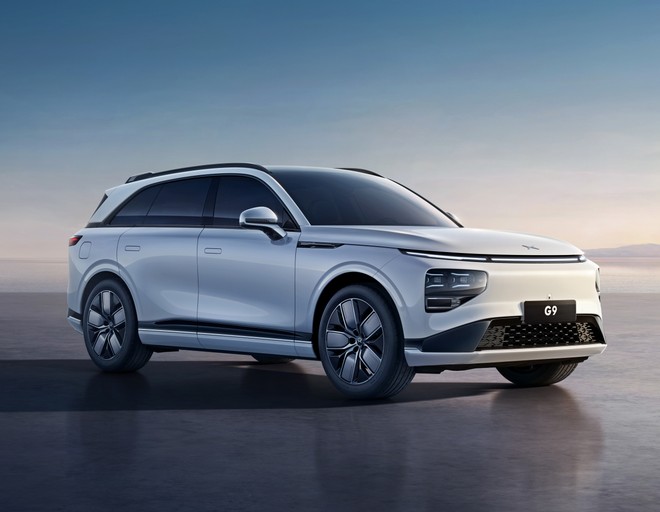 XPENG G9 , a new electric SUV, made its official debut at the Guangzhou International Automobile Exhibition. This is an interesting model as it was designed from the outset for both the Chinese and the international market. . As we know, the Chinese brand has ambitious expansion plans and in Europe it has already landed in Norway. Therefore, in all probability we will also see the new electric SUV on the roads of the Old Continent.
The new XPENG G9 joins the models G3, P5 and P7 that the Chinese manufacturer has already launched.
SO MUCH TECHNOLOGY

For the time being, the automaker has only shared a few first details of this new model. For example, nothing has been said about the specifications of the motors and the battery. However, the first information is still interesting and makes it clear that this SUV has good potential. XPENG has worked hard on the safety of this new battery-powered model.
According to reports, the vehicle complies with C-NCAP and Euro NCAP 5-star safety design standards, as well as the stringent European Union WVTA certification standards. Furthermore, in line with XPENG's philosophy of aiming for more sustainable mobility, the new SUV meets the requirements for the 3R certification of the European Union, with a component reuse rate higher than 85% and recycling higher than 95%.
The new XPENG G9 electric SUV is the first model of the Chinese manufacturer to have the driver assistance system XPILOT 4.0 which uses a platform based on two SoCs ( System-on-the-Chip) NVIDIA Drive Orin. This new model can count on the new proprietary platform X-EEA 3.0 which deeply integrates hardware, software and communication architecture Gigabit.
The automaker claimed that with this architecture, an OTA upgrade of the car can be completed in 30 minutes without interrupting the operation of the vehicle and driving features. To make the installed innovations operational, just restart the car. The electric SUV rests on a platform which supports the 800 V . XPENG declares that the vehicle is compatible with its new columns which can deliver power up to 480 kW. According to the manufacturer, it will be possible to recover up to 200 km of autonomy in just 5 minutes .
All that remains is to wait for further details to find out all the specifications of this model .