Zerocalcare on Netflix is ​​off to a great start: immediately 2nd in the Italian global top 10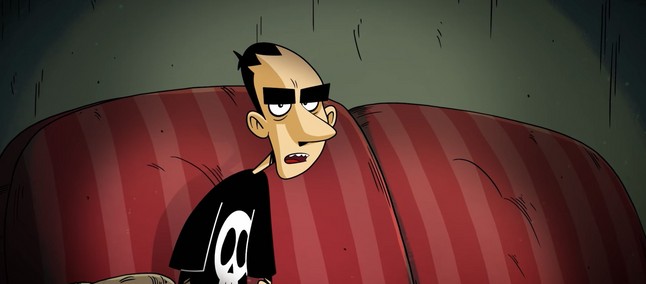 Strappare Lungo i Bordi , the animated series of Zerocalcare for Netflix, has started very well: today, the first day after its debut, it is already second in the top 10 Italian , behind only Red Notice, which set an absolute world record. According to Flixpatrol , if we consider only the TV series it is first. Note that the portal counts the titles only starting from the day after the debut.



few minutes so in an hour and a half you are there levata dar fuck) https://t.co/0LoTCQ5N5K

– zerocalcare (@zerocalcare) November 17, 2021
The series is somewhat reminiscent of the Rebibbia Quarantine style , the miniseries produced in last year in collaboration with La7, which can be viewed freely on the La7 YouTube channel. We propose it here again in case you have finished Strappare Lungo i Bordi and you are still hungry for Zerocalcare, which, to be honest, its biggest flaw is that it is short-short, as the author himself reminds us. The six fifteen-minute episodes just slip away in the time of a football match.
All the characters are voiced by Zerocalcare himself , except one, the Armadillo, who represents the conscience of the protagonist, which deals with Valerio Mastandrea . The story starts from a simple narrative premise and from a station, given that in the center there is a train journey from Zerocalacare with his longtime friends Sarah and Secco. Unlike the railway tracks, however, the development will not be linear, but broken up by flashbacks and anecdotes, with a lively and contradictory internal dialectic.